Canada is currently dealing with a massive problem that affects millions of people, but most people have never heard of it!. The country is in the process of identifying, and replacing, thousands of asbestos lead pipes that could be poisoning citizens' drinking water. This is an urgent issue as there are at least 85 Canadian communities facing this problem. Kingston, Ottawa, and Gatineau are some of the cities included in this list, but several cities in British Columbia, Alberta and Saskatchewan have significant amounts of piping networks that could be affected.
Understanding the Damage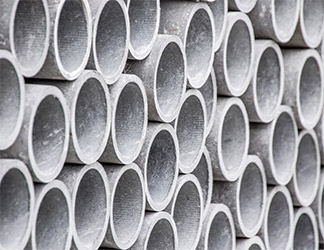 Asbestos cement pipes are a serious health hazard when left unchecked. Ingesting asbestos fibers through contaminated water can lead to long-term health complications such as stomach or gastrointestinal cancer. This type of disease is different from mesotheliomas caused by respiratory exposure to asbestos fibers, since asbestos ingestion to the body would occur through water and would enter the digestive tract rather than the lungs. Therefore, it is crucial for Canadians to understand what damage these asbestos cement pipes can cause and how they can protect themselves.
Municipalities across Canada need to start by raising awareness among citizens about this issue so they can take preventive measures against potential exposure to contamination from asbestos cement pipes in their area. More must be done on a government level to ensure the safety of Canadians, despite the significant costs involved in replacing them.
Purafy's SHIELD Advanced Ultrafiltration Membranes
Replacing all the asbestos pipes across Canada will be an expensive infrastructure project that will take years to complete. However, Canadians can take steps to protect themselves today. Purafy's SHIELD advanced ultrafiltration membranes have a 0.01 micron rating, which makes them effective at filtering out even the smallest asbestos particles from water supply systems. This makes SHIELD the ideal solution for protecting your family from potential harm caused by asbestos fibers in water until more permanent solutions come into effect at the municipal level.
Dr. Michael Shannon, former Deputy Surgeon General for Canada and Advisory Board Member at Purafy, suggests that the SHIELD could be a game-changing solution for communities across Canada: "Asbestos contamination has monumental public health implications for our entire country, yet most Canadians are totally unaware of the risk. Given the magnitude of the problem and the enormous costs to fully address, the timeline for its resolution will likely span decades. In my opinion, SHIELD offers an immediate affordable solution which could completely remove this potentially lethal risk factor for ALL Canadians from coast to coast to coast!"
Canada's struggle with asbestos cement pipes is an issue that needs to be addressed urgently for the safety of its citizens. Millions of people are potentially exposed to hazardous materials when using water from these pipes daily, which makes it essential for both governments and municipalities across Canada to take effective measures in order to get rid of them quickly and effectively before exposing communities to continued health risks.
For more information, and to see if your community might be affected, please visit this story from CTV News' W5. If you suspect there might be asbestos cement pipes in your community,  please visit purafy.com to find out more about how SHIELD can protect your home's water supply from asbestos fibers and other impurities.